The fastest way to get your frontline teams ready for anything
A frontline that consistently does the right things results in happier customers. Axonify gives you a better way to reach your people where they are with training, reinforcement and communications designed to fit with the way the frontline actually works.
Improve employee consistency by reinforcing critical behaviors
Communicate timely, regular updates to your employees anywhere
Discover intuitive compliance training that's beyond a one-and-done exercise
Proven in the real world. Loved on the frontlines.
The tools your team needs to build a consistently performing frontline.
Axonify comes packed with must-have features for today's digital environment.
Axonify Train
Get the parts on an LMS you need, and none you don't. Our LMS focuses on delivering a streamlined experience that fits into the workflow of your frontline people. It cuts through the noise to quickly onboard, cross train and upskill your frontline teams with must-have knowledge to lower employee turnover and improve customer satisfaction.
Axonify Reinforce
Our brains just aren't built to remember a firehose of information. Axonify Reinforce goes beyond one and done training, with a personalized, adaptive learning model that leverages microlearning and over 6 game mechanics to get your employees to actually remember critical on the job information when it matters most.
Axonify Communicate
Good communication is your bridge between frontline engagement and customer experience. Axonify Communicate is a communication platform that gives employees the social media-style experience they love, and the business the checks and balances they need to keep everyone informed and productive at work.
Growing with Axonify
"The platform is exactly as I expected based on my conversations with the sales team and the demos before I chose to implement it, this may not sound like much, but it's huge to me that there were no surprises. The implementation team was wonderful, it was easily the easiest implementation process I have ever been through and I still (over a year later) have a regular call with my rep so we can talk through the best way to accomplish my goals, proving ROI, pain points, etc."
Ana Karen V.
Training Manager
Universal features
These essential tools are available to all Axonify users, no matter what package you choose.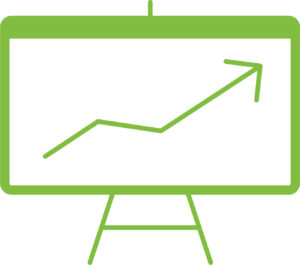 Measure
Access data points that matter to you and your frontline team at any time. Uncover meaningful coaching opportunities, easily spot top performers, and get real-time insights on the business impact of training.

Content
Put an end to spending hours creating content from scratch. With Axonify, you'll have access to Content Marketplace Essentials which includes over 500 topics. Need more than what's in our library? Tap into our specialty partner libraries.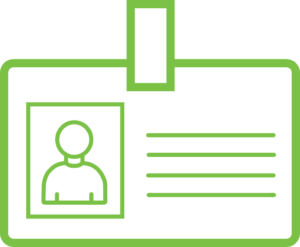 Administration
Across every product you'll have full administrative control which includes customizable branding, multi-language support, translations, reward management and overall platform configuration.
Fuel performance with training that works